PROVIGIL (Modafinil 100mg)
Although modafinil has not been shown to produce functional impairment, any drug affecting the CNS may alter judgment, thinking or motor skills. Patients should be cautioned about operating an automobile or other hazardous machinery until they are reasonably certain that PROVIGIL (modafinil) therapy will not adversely affect their ability to engage in such activities.
Description
Size Guide
Reviews (0)
Description
PROVIGIL (Modafinil 100mg).
Provigil is a prescription medicine used to treat the symptoms of excessive sleepiness caused by obstructive sleep apnea, narcolepsy and shift work sleep disorder. Provigil may be used alone or with other medications.
Provigil belongs to a class of drugs called Stimulants, CYP3AF Inducers, Moderate.
It is not known if Provigil is safe and effective in children.
PROVIGIL (modafinil) is a wakefulness-promoting agent for oral administration. Modafinil is a racemic compound. The chemical name for modafinil is 2-[(diphenylmethyl)sulfinyl]acetamide. The molecular formula is C15H15NO2S and the molecular weight is 273.35.
PROVIGIL tablets contain 100 mg or 200 mg of modafinil and the following inactive ingredients: croscarmellose sodium, lactose monohydrate, magnesium stearate, microcrystalline cellulose, povidone, and pregelatinized starch.
In humans, modafinil produces psychoactive and euphoric effects, alterations in mood, perception, thinking, and feelings typical of other CNS stimulants. In in vitro binding studies, modafinil binds to the dopamine reuptake site and causes an increase in extracellular dopamine, but no increase in dopamine release. Modafinil is reinforcing, as evidenced by its self-administration in monkeys previously trained to self-administer cocaine. In some studies, modafinil was also partially discriminated as stimulant-like. Physicians should follow patients closely, especially those with a history of drug and/or stimulant (e.g., methylphenidate, amphetamine, or cocaine) abuse. Patients should be observed for signs of misuse or abuse (e.g., incrementation of doses or drug-seeking behavior).
The abuse potential of modafinil (200, 400, and 800 mg) was assessed relative to methylphenidate (45 and 90 mg) in an inpatient study in individuals experienced with drugs of abuse. Results from this clinical study demonstrated that modafinil produced psychoactive and euphoric effects and feelings consistent with other scheduled CNS stimulants (methylphenidate).
Dependence
In one placebo-controlled clinical trial, the effects of modafinil withdrawal were monitored following 9 weeks of modafinil use. There were no reported withdrawal symptoms with modafinil during 14 days of observation, although sleepiness returned in narcoleptic patients.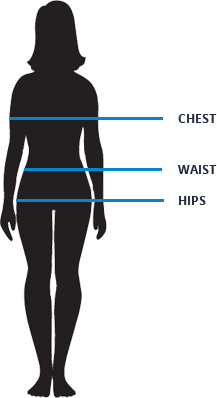 | size | chest(in.) | waist(in.) | hips(in.) |
| --- | --- | --- | --- |
| XS | 34-36 | 27-29 | 34.5-36.5 |
| S | 36-38 | 29-31 | 36.5-38.5 |
| M | 38-40 | 31-33 | 38.5-40.5 |
| L | 40-42 | 33-36 | 40.5-43.5 |
| XL | 42-45 | 36-40 | 43.5-47.5 |
| XXL | 45-48 | 40-44 | 47.5-51.5 |