Seroquel 100mg (Quetiapine)
It is very important to tell your doctor how you feel things are going during the first few weeks after you start taking quetiapine. It will probably take several weeks to see big enough changes in your symptoms to decide if quetiapine is the right medication for you.
Antipsychotic treatment is generally needed lifelong for persons with schizophrenia. Your doctor can best discuss the duration of treatment you need based on your symptoms and illness.
Seroquel

Tablet (immediate release): 25 mg, 50 mg, 100 mg, 200 mg, 300 mg, 400 mg

Seroquel XR

Tablet (extended release): 50 mg, 150 mg, 200 mg, 300 mg, 400 mg
Generic name: quetiapine
Description
Size Guide
Reviews (0)
Description
Buy Seroquel 100mg (Quetiapine).
Quetiapine is a medication that works in the brain to treat schizophrenia. It is also known as a second generation antipsychotic (SGA) or atypical antipsychotic. Quetiapine rebalances dopamine and serotonin to improve thinking, mood, and behavior.
Symptoms of schizophrenia include:
Hallucinations — imagined voices or images that seem real
Delusions — beliefs that are not true (e.g., other people are reading your thoughts)
Disorganized thinking or trouble organizing your thoughts and making sense
Little desire to be around other people
Trouble speaking clearly
Lack of motivation
Quetiapine may help some or all of these symptoms.
Quetiapine is also FDA approved for the following indications:
Acute treatment of manic episodes of bipolar disorder
Acute treatment of depressive episodes of bipolar disorder
Maintenance (long-term) treatment of bipolar disorder (when used alone or with lithium or valproate)
Adjunctive treatment of major depressive disorder. This means quetiapine is used in addition to an antidepressant to help treat depression.
Quetiapine may also be helpful when prescribed "off-label" for delusional parasitosis, post-traumatic stress disorder (PTSD), generalized anxiety disorder, delirium in the intensive care unit, and obsessive compulsive disorder. "Off-label" means that it has not been approved by the Food and Drug Administration for this condition. Your mental health provider should justify his or her thinking in recommending an "off-label" treatment. They should be clear about the limits of the research around that medication and if there are any other options.
Quetiapine is usually taken 1, 2, or 3 times per day with or without food. The extended release should be taken without food or with a light meal (≤300 calories).
Typically patients begin at a low dose of medicine and the dose is increased slowly over several weeks.
The dose usually ranges from 100 mg to 800 mg. Only your healthcare provider can determine the correct dose for you.
The extended release tablets should be swallowed whole. They should not be chewed, crushed, or broken.
Use a calendar, pillbox, alarm clock, or cell phone alert to help you remember to take your medication. You may also ask a family member or a friend to remind you or check in with you to be sure you are taking your medication.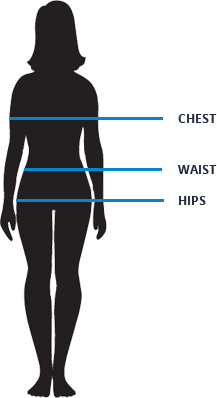 | size | chest(in.) | waist(in.) | hips(in.) |
| --- | --- | --- | --- |
| XS | 34-36 | 27-29 | 34.5-36.5 |
| S | 36-38 | 29-31 | 36.5-38.5 |
| M | 38-40 | 31-33 | 38.5-40.5 |
| L | 40-42 | 33-36 | 40.5-43.5 |
| XL | 42-45 | 36-40 | 43.5-47.5 |
| XXL | 45-48 | 40-44 | 47.5-51.5 |