Zocor 20mg (Simvastatin)
Generic Name: simvastatin
Brand Name: Zocor
Drug Class: HMG-CoA Reductase Inhibitors, Lipid-Lowering Agents, Statins
The usual dosage range is 5 to 40 mg/day. In patients with CHD or at high risk of CHD, ZOCOR can be started simultaneously with diet. The recommended usual starting dose is 10 or 20 mg once a day in the evening. For patients at high risk for a CHD event due to existing CHD, diabetes, peripheral vessel disease, history of stroke or other cerebrovascular disease, the recommended starting dose is 40 mg/day. Lipid determinations should be performed after 4 weeks of therapy and periodically thereafter.
Patients who are currently tolerating the 80-mg dose of ZOCOR who need to be initiated on an interacting drug that is contraindicated or is associated with a dose cap for simvastatin should be switched to an alternative statin with less potential for the drug-drug interaction.
Description
Size Guide
Reviews (0)
Description
Buy Zocor 20mg (Simvastatin).
Simvastatin is used along with a proper diet to help lower "bad" cholesterol and fats (such as LDL, triglycerides) and raise "good" cholesterol (HDL) in the blood. It belongs to a group of drugs known as "statins." It works by reducing the amount of cholesterol made by the liver. Lowering "bad" cholesterol and triglycerides and raising "good" cholesterol decreases the risk of heart disease and helps prevent strokes and heart attacks.In addition to eating a proper diet (such as a low-cholesterol/low-fat diet), other lifestyle changes that may help this medication work better include exercising, losing weight if overweight, and stopping smoking. Consult your doctor for more details.
How to use Zocor
Take this medication by mouth as directed by your doctor, usually once daily in the evening. If you are using the tablet form of this medication, you may take this medication with or without food.
If you are using the liquid form of this medication, take this medication on an empty stomach. Shake the bottle well for at least 20 seconds before each dose. Carefully measure the dose using a special measuring device/spoon. Do not use a household spoon because you may not get the correct dose.
The dosage is based on your medical condition, response to treatment, age, and other medications you may be taking. Be sure to tell your doctor and pharmacist about all the products you use (including prescription drugs, nonprescription drugs, and herbal products).
The usual maximum dose for this medication is 40 milligrams a day. If you have been instructed by your doctor to take more than 40 milligrams, continue on that same dose. However, promptly talk with him or her about the risks and benefits of your higher dose.
Do not increase your dose or take this medication more often than prescribed. Your condition will not improve any faster, and the risk of serious side effects may be increased.
Avoid eating grapefruit or drinking grapefruit juice while using this medication unless your doctor instructs you otherwise. Grapefruit can increase the amount of this medication in your bloodstream. Consult your doctor or pharmacist for more details.
Take this medication regularly in order to get the most benefit from it. Remember to take it at the same time each day. Keep taking this medication even if you feel well. Most people with high cholesterol or triglycerides do not feel sick.
It is very important to continue to follow your doctor's advice about diet and exercise. It may take up to 4 weeks before you get the full benefit of this drug.
Limit alcoholic beverages. Daily use of alcohol may increase your risk for liver problems, especially when combined with simvastatin. Ask your doctor or pharmacist for more information.
Older adults may be more sensitive to the side effects of this drug, especially muscle problems.
This medication must not be used during pregnancy. Simvastatin may harm an unborn baby. Therefore, it is important to prevent pregnancy while taking this medication. Consult your doctor for more details and to discuss the use of reliable forms of birth control (such as condoms, birth control pills) while taking this medication. If you become pregnant or think you may be pregnant, tell your doctor right away.
It is unknown if this medication passes into breast milk. Because of the possible risk to the infant, breast-feeding while using this drug is not recommended. Consult your doctor before breast-feeding.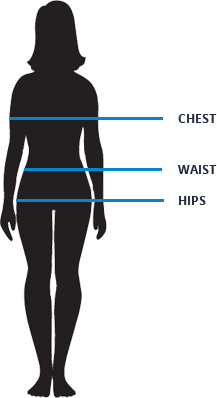 | size | chest(in.) | waist(in.) | hips(in.) |
| --- | --- | --- | --- |
| XS | 34-36 | 27-29 | 34.5-36.5 |
| S | 36-38 | 29-31 | 36.5-38.5 |
| M | 38-40 | 31-33 | 38.5-40.5 |
| L | 40-42 | 33-36 | 40.5-43.5 |
| XL | 42-45 | 36-40 | 43.5-47.5 |
| XXL | 45-48 | 40-44 | 47.5-51.5 |